"I love to hear Stephanie and Paolo together. 
They are an inspiration. Such sympatico! 
Together they play 4-handed stride 
as it's never been done. Brava, bravo!"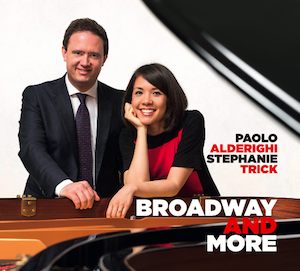 Stephanie and Paolo have just released their latest CD! They have been working on a new album,

Broadway and More

. It is their f

irst CD on two pianos and includes selections by Irving Berlin, Harry Warren, Leonard Bernstein, Meredith Willson, and others. Here is a review and an interview about the CD from The Art Music Lounge.